What makes Metro Summer Program different from the others?
You want the BEST for your child, don't you? Then you came to the right place!

Not all programs are created equal and it's VERY important to note the difference so that you can make an informed decision for your child's future.

At Metro Summer Program we make it abundantly clear that we are not a "Camp" or "Child Care Center".
We are so much more! 👊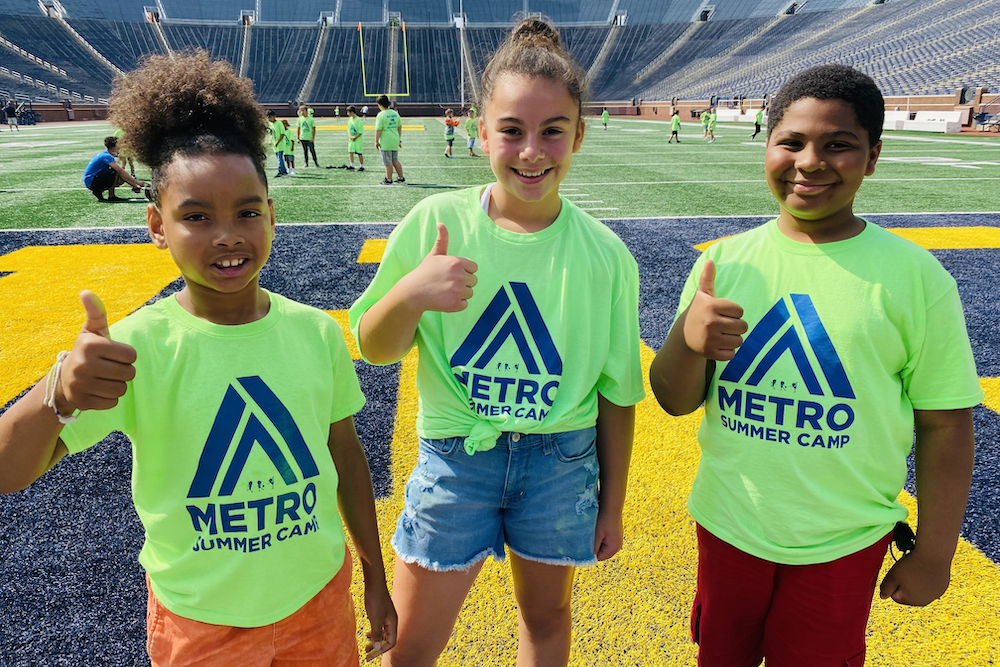 The single purpose and mission of Metro Summer program in Southgate and Livonia is to build future leaders in our community through a martial artist lifestyle.

Key components of our leadership training reinforce concepts like discipline, respect, kindness, goal setting, inclusivity, and problem-solving.

But a healthy mind isn't complete without a healthy BODY to support it….that's why we offer the most active summer program in the area!

You will feel an incredible peace of mind knowing that your child is in a fun, safe, and affordable environment with coaches that are all background checked CPR/First Aid certified!

In fact, we used these same principles in our award winning evening Jiu-Jitsu program!

While our campus is a come-and-go-at-will facility (you can drop off and pickup whenever you please)….we recommend enrolling your child in the full program to see the greatest benefit at home!
Learn More