If you've been creeping on Jiu-Jitsu and thinking about it for a while you have probably heard the term "GI" (pronounced: G-EE) versus "Nogi" Jiu-Jitsu a lot.

While it may sound very foreign (because it is), simply put it's the same art in different clothes.
The GI is the traditional "Karate" uniform. Kimono with the belt as pictured below 👇
Nogi looks more like "Super Hero" attire 🦸‍♂️
Spandex shorts, leggings, and top: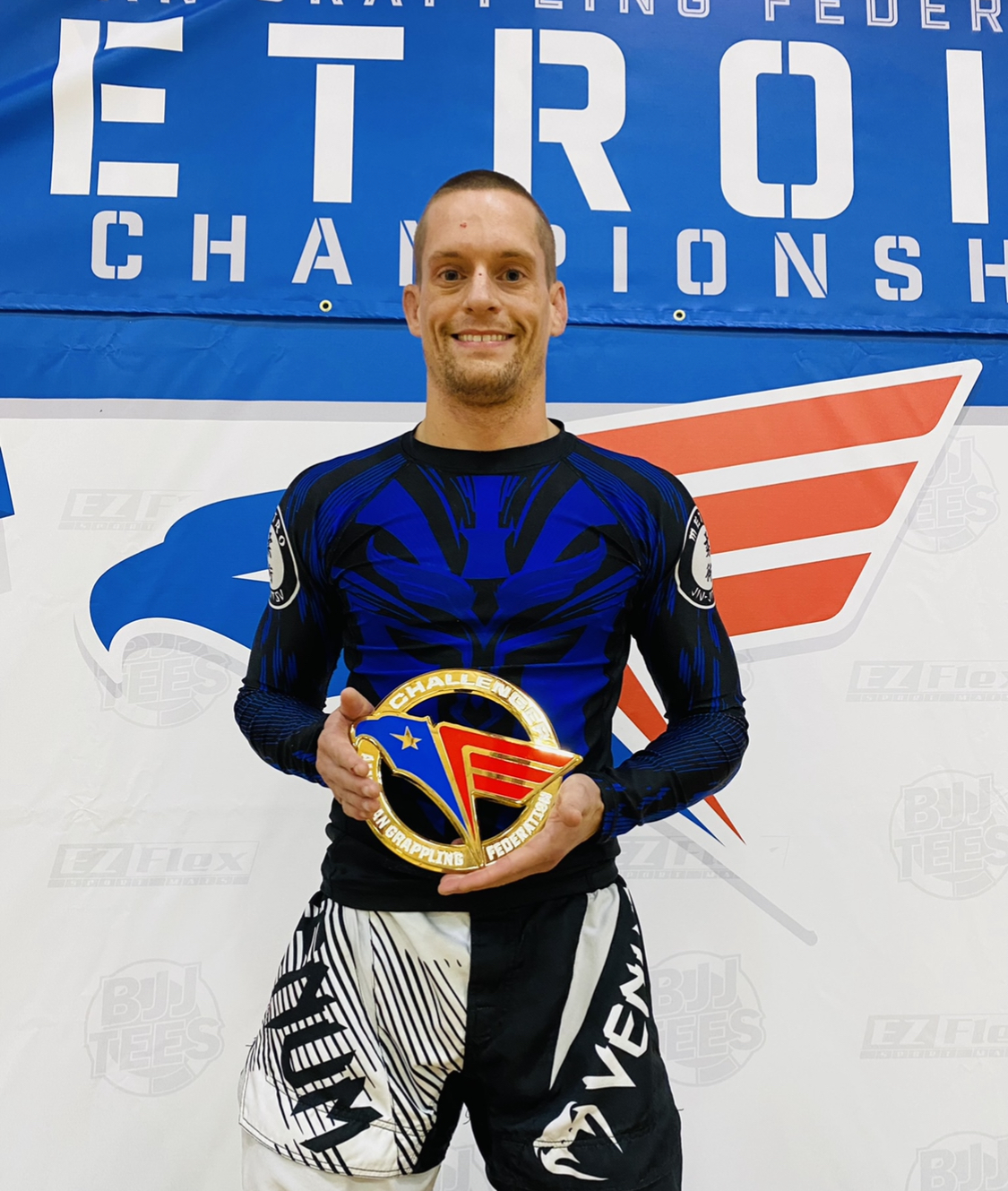 "Why wouldn't you just train one?"
Solid question; it comes down to preference.
A BETTER question is what are the Pros/Cons of each?
I've provided a short list as follows:
GI PROS: ✅
• Grips
• Way more choke
• Easier to defends takedowns
• Slows the match pace down

GI CONS:🛑
• It's heavy & hot 🥵
• The grips will wear on your knuckles if you don't tape them.
• The laundry is tedious because you have to hang dry them 🧺
• They shrink. All of them. No matter what any manufacturer tells you 😂


NO-GI PROS:✅
• You get to dress like a Marvel comic hero (or villain) 😏
• Lighter and cooler 😎
• You can "slip" out of submissions easier when you begin to sweat.
• Easier to get the takedown 🤼

NO-GI CONS:🛑
• The pace of the match will be faster so it requires better cardio ❤️
• Your opponent will be slick from sweat so it's harder to secure submissions
• No grips to slow your opponent down


Now this is strictly my personal opinion but I also think a lot of men getting past the mental block of wearing the traditional uniform and not looking like a six year old at Halloween is one of the main reasons that keeps them from training. 👻
Ironically no one seem to care when Royce Gracie used the gi to his advantage in UFC one and two. 🤷‍♂️

But in order to save you a lot of wasted time….that's the difference. Both are useful.
Both can be used in a self-defense scenario, especially in Michigan were people wear jackets for several months on end, and one will complement the other.

Plus! All of the uniforms you need to train her included once you join our team.
Coach David
Metrojj.com